Welcome to The Unquiet Grave!

I'm Ashley and I'm working to make this website a one-stop-shop for gothicly inclined art lovers! Here you'll find paintings, sculptures, mixed media collectibles, accessories, hand-bound books, bone jewelry, taxidermy, and my personal favorite creations...
(To learn more about me or my art, CLICK HERE!)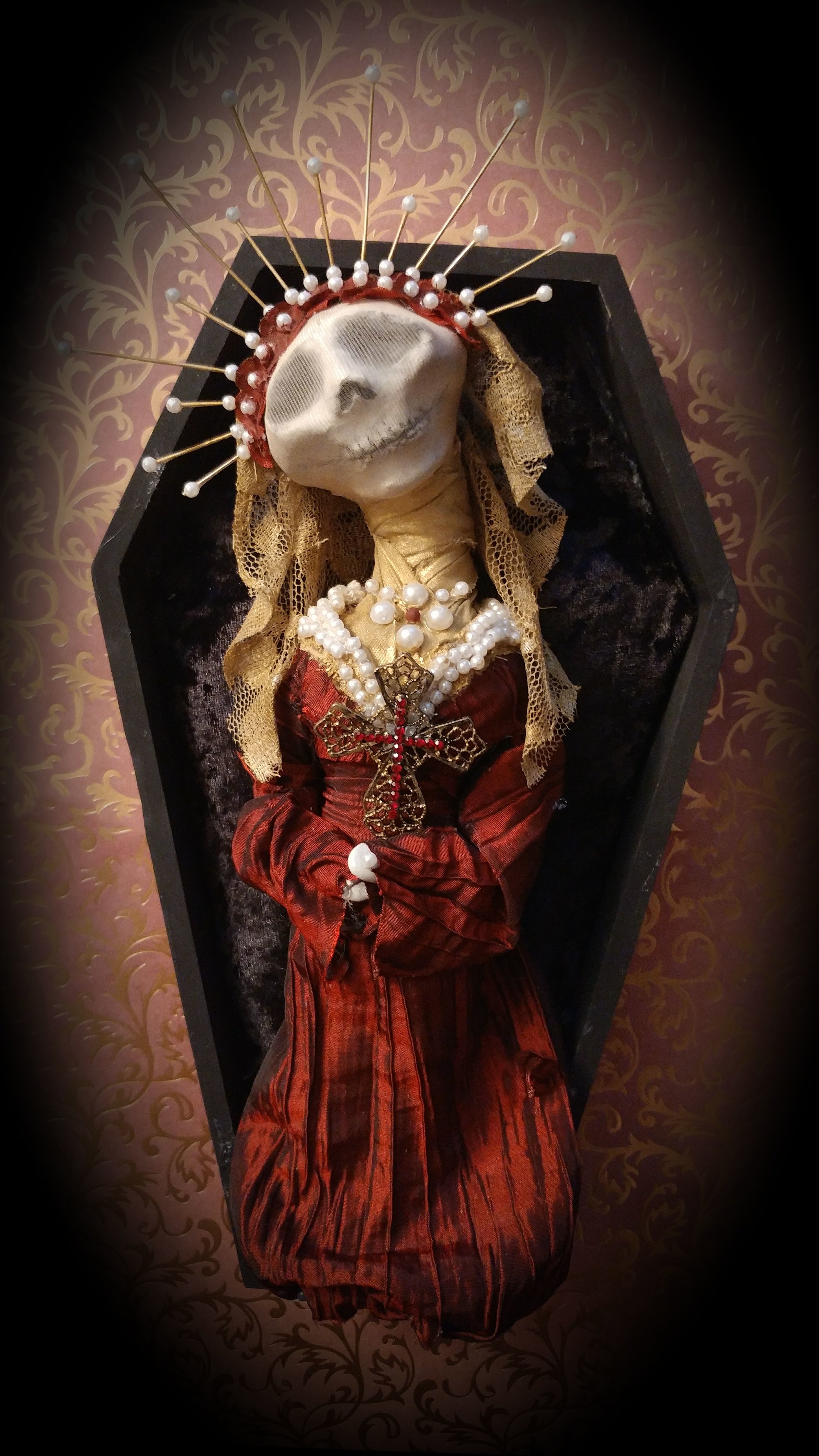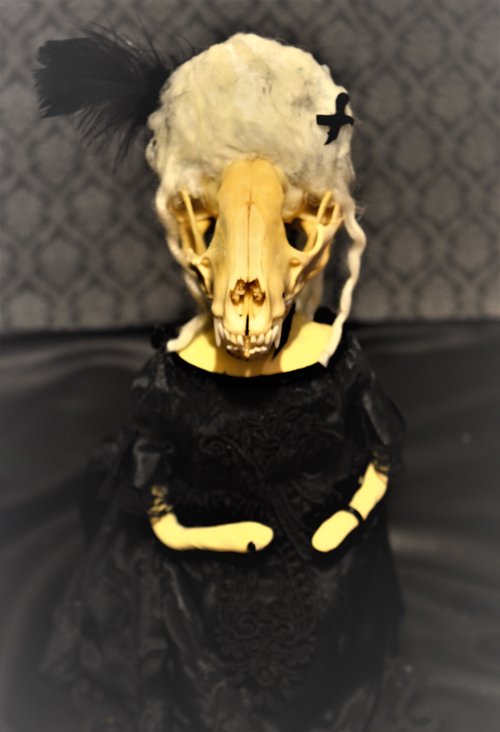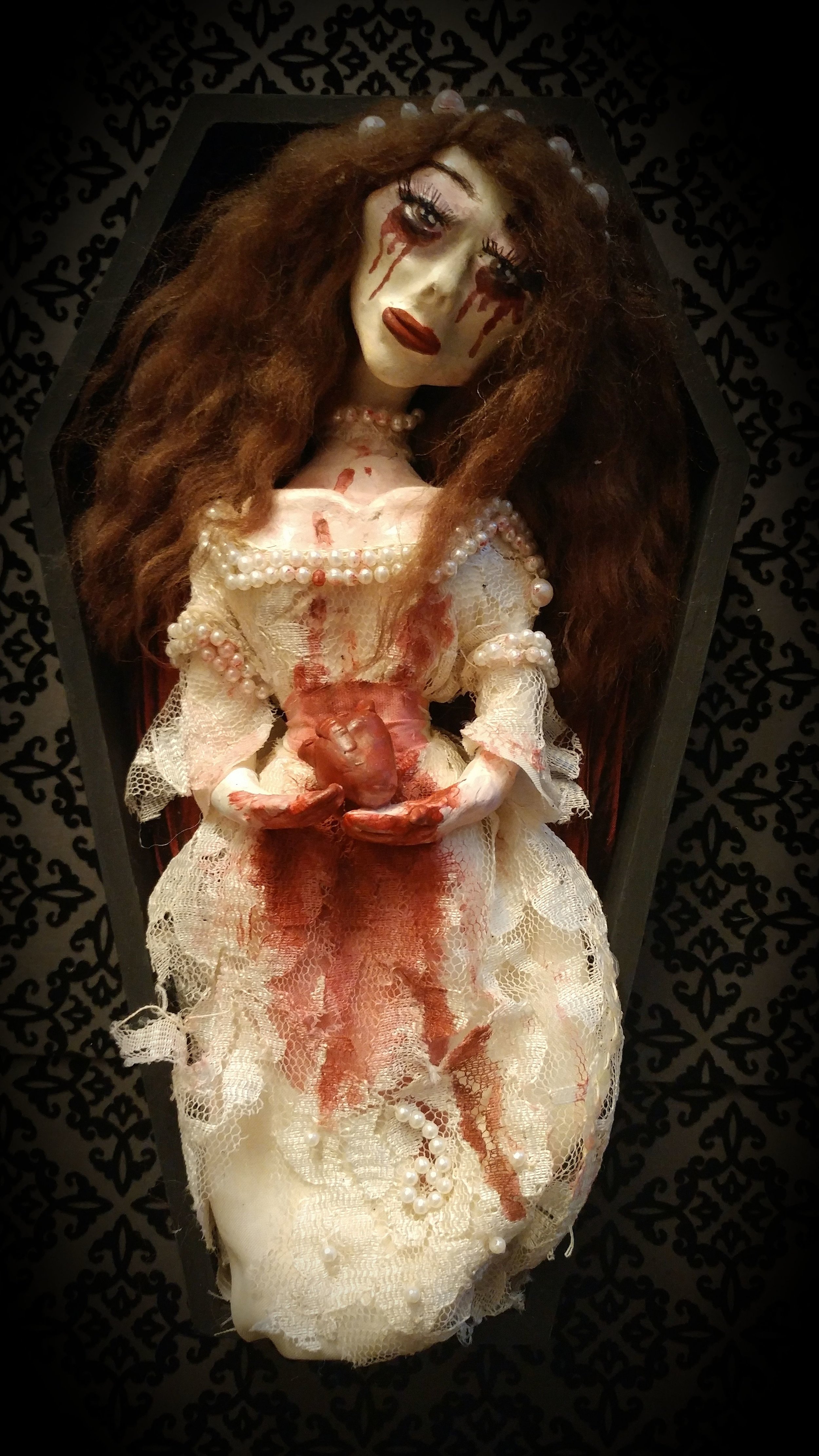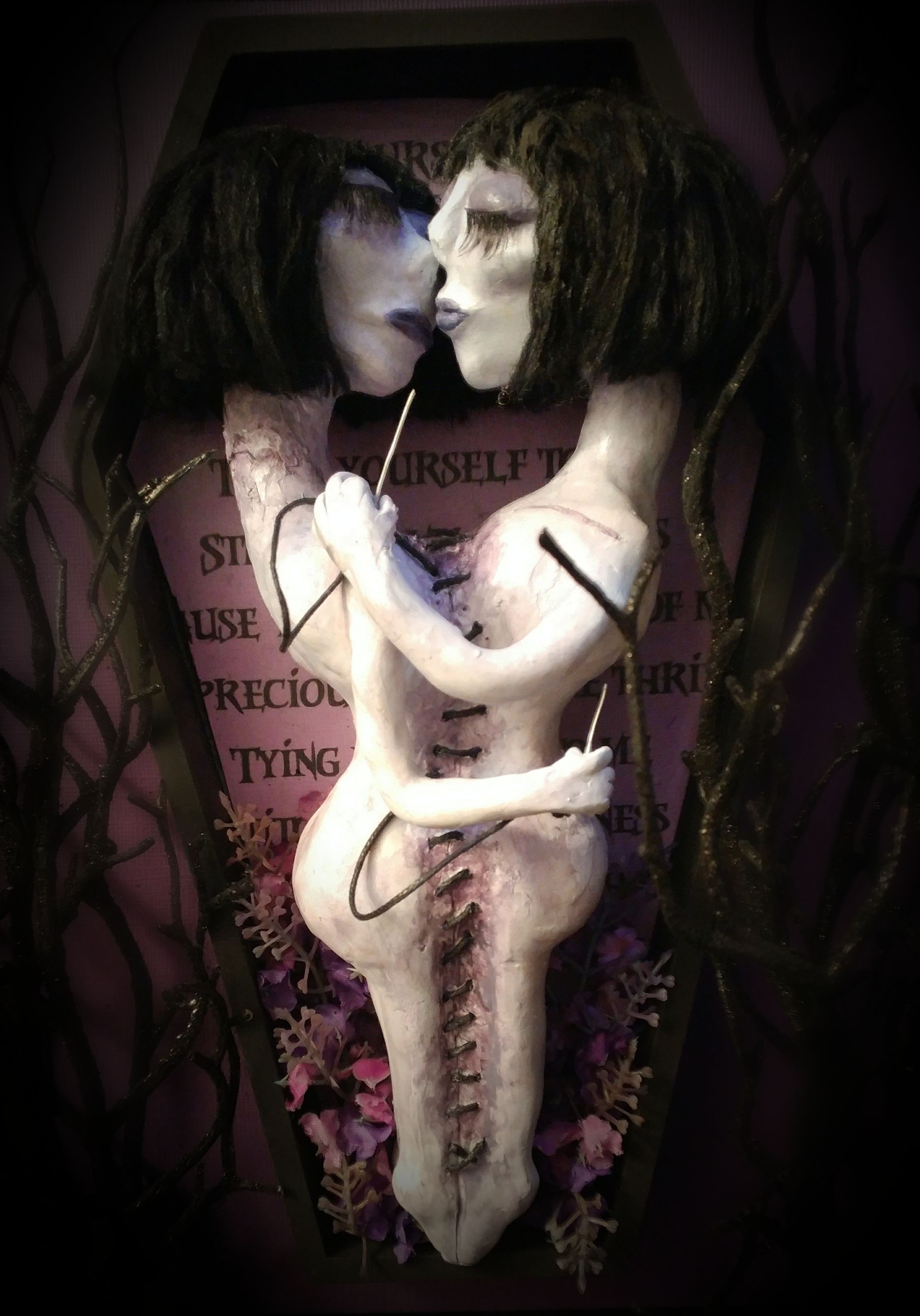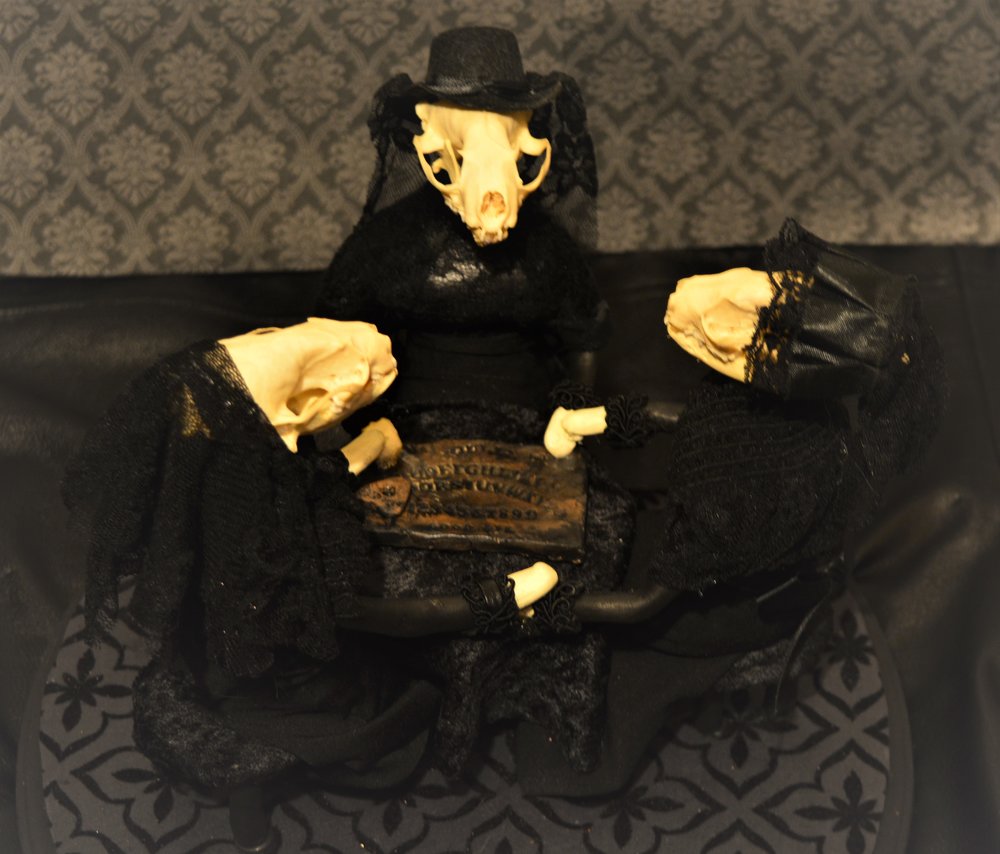 I use mixed media, found objects, and real animal bones to make my creations. All animal bones and taxidermy are ethically sourced, and a portion of sales are donated to animal causes. I love animals, and I enjoy memorializing them and giving them a second life as my creations!
The pictures above are just a few examples of my art. To see more, please visit my gallery page where I will be keeping a portfolio of all my work!

I always love coming up with new ideas so I'm happy to accommodate custom requests! If you have an idea that you'd like to see brought to life, please reach out to me on my contact page!
Stay Spooky,
Ashley